Toblerone History
More than 100 years of endearing edges.
Toblerone is known for its distinctive shape, a series of joined triangular prisms.
And lettering engraved in the chocolate.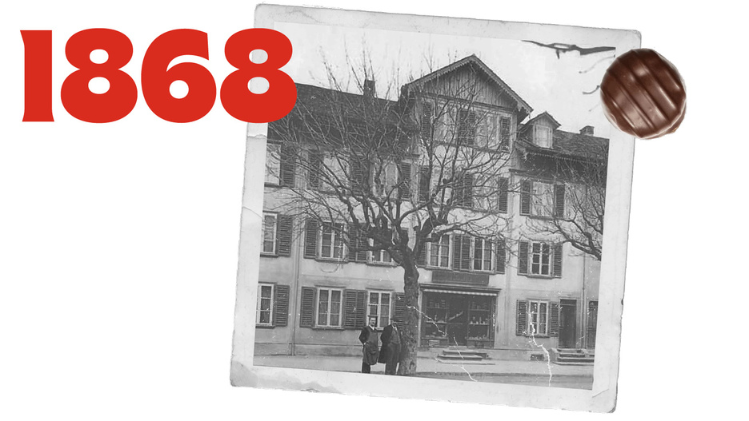 1868 Sweet Tooth
Can you imagine an apprenticeship more fun than working in a confectionery?
Well, neither could Jean Tobler, and that's exactly what the Swiss did as a teenager.
By 1868, Tobler was producing his own sweets in Bern, made with chocolate sourced from other Swiss chocolatiers.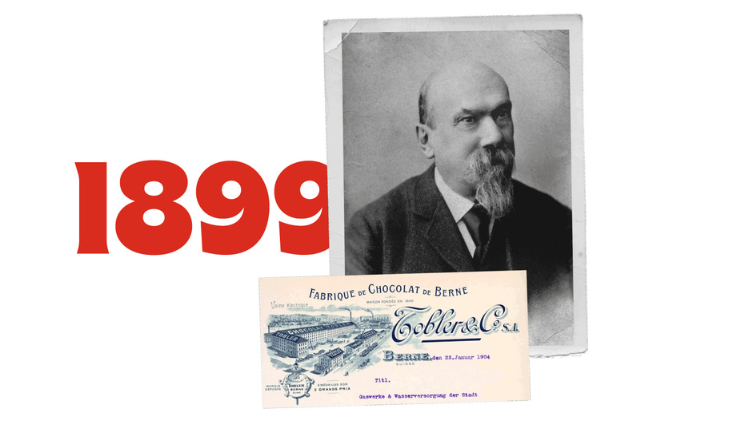 1899 - A Delicious inheritance
Tobler, now 68 and a master chocolatier himself, established Fabrique de Chocolat Berne in 1899 with his sons Theodor and Emil. By 1900, the business was theirs; Theodor was so invested that he built a house for his family next door to the factory. Chocolate on tap? Don't mind if I do.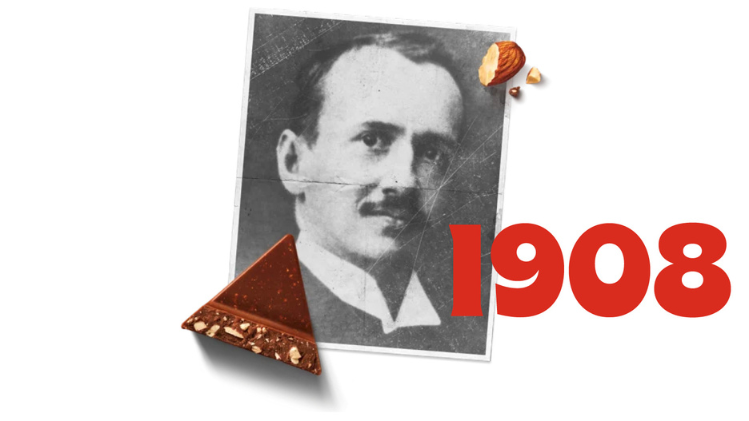 1908 - Triangular Instinct
Toblerone hit the market in 1908, mountain-shaped and deliciously made from Swiss milk chocolate with honey and almond nougat. Where some called it difficult to eat, Theodor saw a marketing opportunity—and in a cool vindication of his triangular instincts, Toblerone's popularity exploded: by 1919, the company had an annual revenue of 100 million+ francs.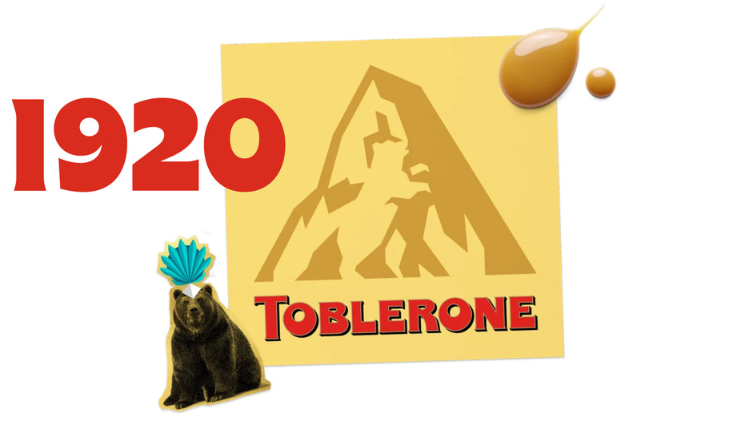 1920 - Bear-ly ther
The eagle is removed from the Toblerone wrapper and replaced by the Bernese bear, the Swiss capital's four-legged icon. It still lives on Toblerone packaging today—but can you spot it?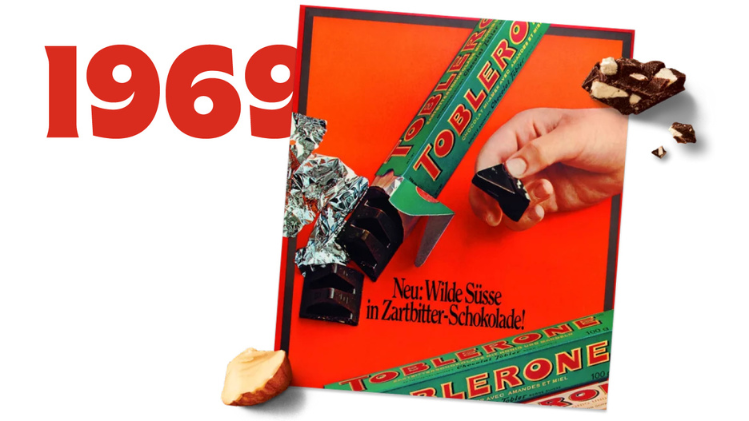 1969 - Calling dark chocolate lovers
For the first time, Toblerone became available as dark chocolate, a little more bitter but just as tempting.
The forest green packaging was later reinvented in black.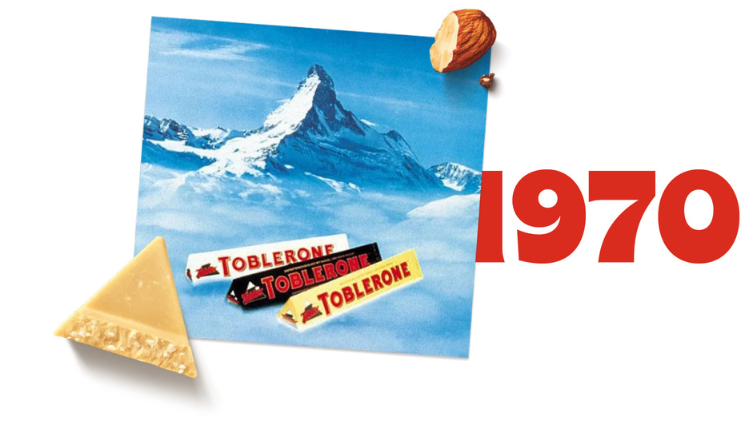 1970 - Moving mountains
You thought Switzerland's most iconic mountain had always been synonymous with Toblerone?
Think again—the Matterhorn's jagged silhouette debuted on the packaging in 1970.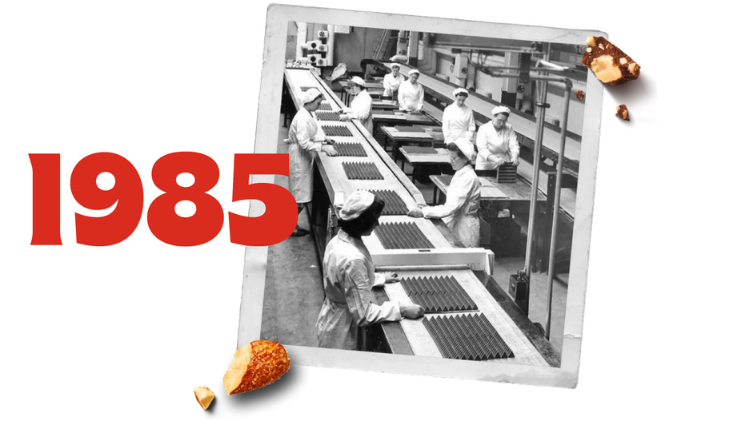 1985 - More, more, more
As chocolate lovers around the world fell for the nougaty, tough-to-eat charms of Toblerone, a new factory was opened in the capital of Bern to keep sweet tooths happy.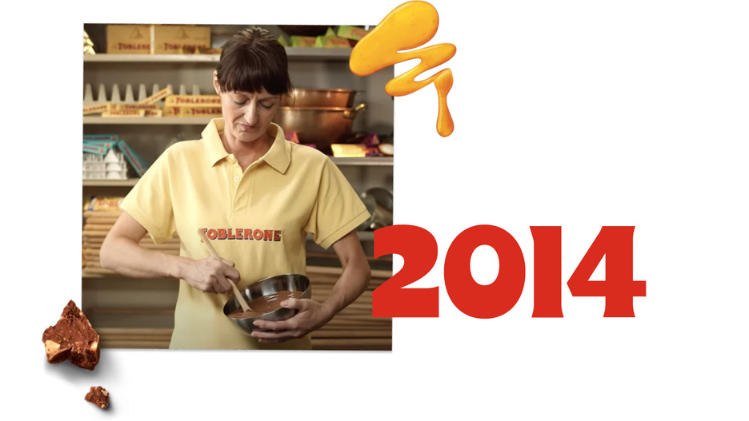 2014 - Lifting the curtain
For those curious to see how Toblerone's uniquely tasty blend of milk chocolate, nougat, and honey comes together, we opened the doors of our factory in the short film Anna Makes Chocolate.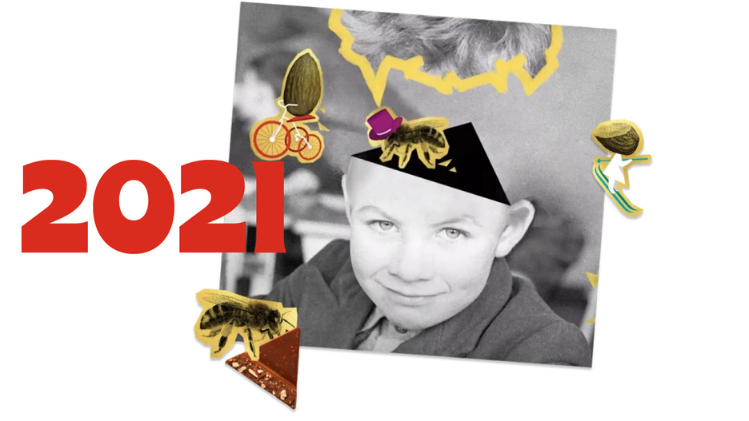 2021 - The importance of being triangle
We reached back into Theodor Tobler's history and came up with a rebranding concept that celebrates the importance of keeping true to your unique self in today's world. Be More Triangle champions the triangles that are to be defined by their edges and quirks and inject premium chocolate with some much-needed edge (three, in fact).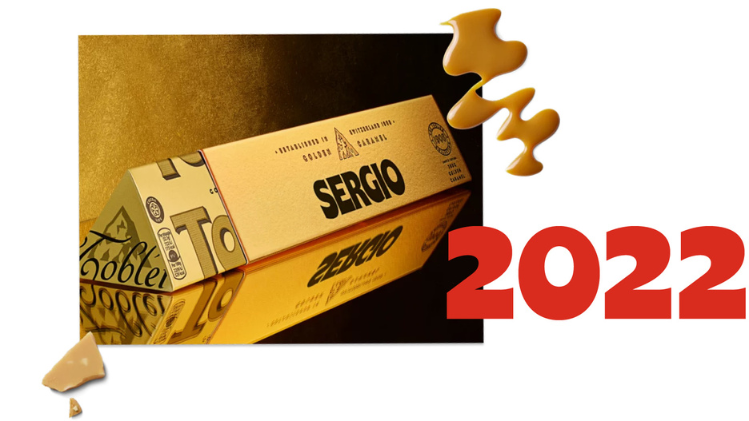 2022 - This time around, it's personal
Through our redesigned Direct to Consumer platform, we went all in on personalisation, allowing Toblerone lovers to customise everything from the bars flavours to the messages printed on its sleeve. We've also created all sorts of bespoke designs for occasions like Easter and Father's Day, so you can celebrate the triangles in your life all year long.