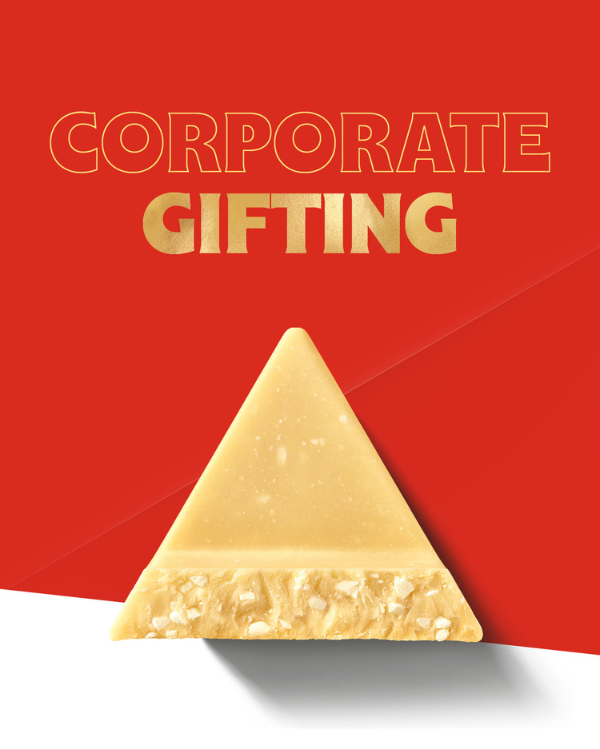 Celebrate what makes your employees unique with
help from the 3-sided chocolate bar that
champions one-of-a-kindness.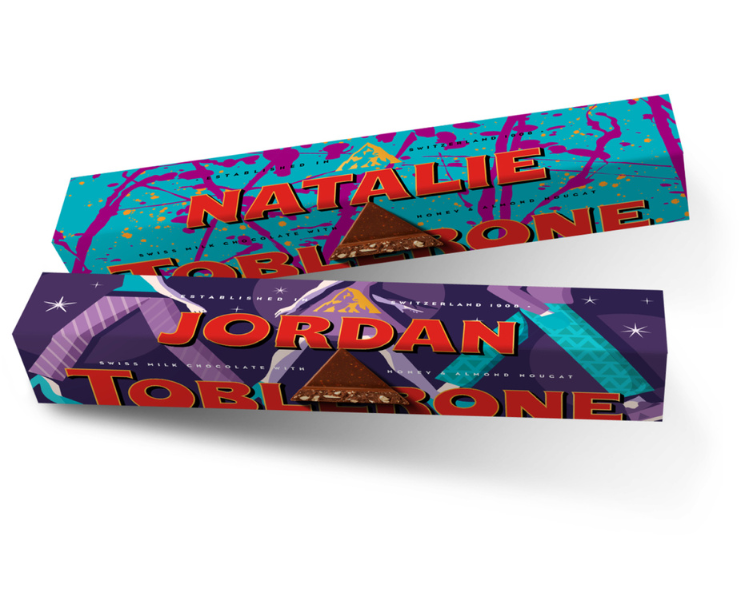 CORPORATE GIFTING, THE TOBLERONE WAY
From chocolate milk, dark and white to crunchy almonds and fruit & nut.
Pick a flavour to match any quirk.
Choose from off-beat designs and make them feel extra special with customised messages on each sleeve.
>30 orders can be fully personalised and sent to multiple addresses.
>30 order details can be mass personalised and sent to a single address.
> Free shipping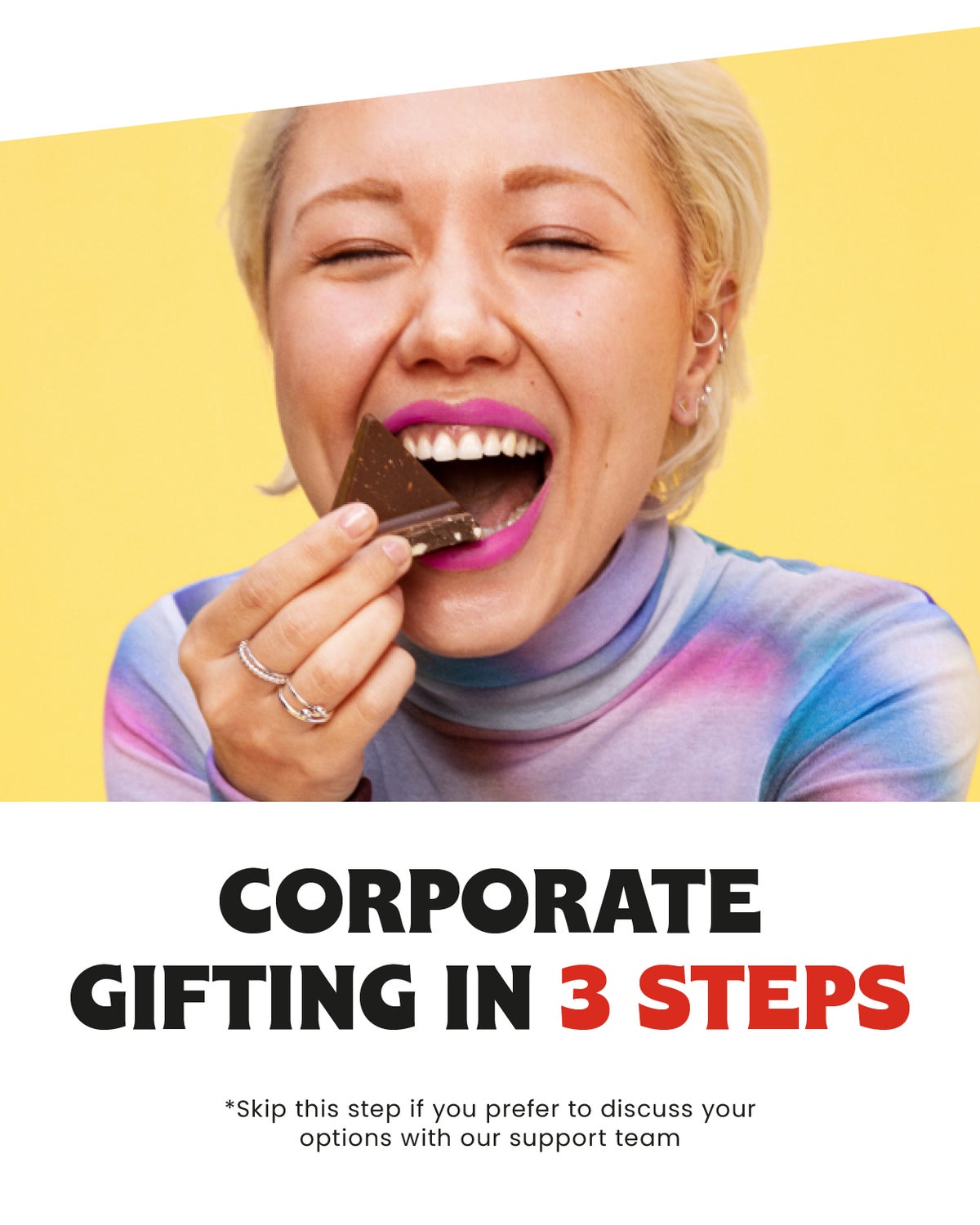 CHOOSE FROM 5 DIFFERENT FLAVOURS, PERSONALISE DESIGN
SLEEVES AND GET DISCOUNTS ON HIGH-QUANTITY ORDER.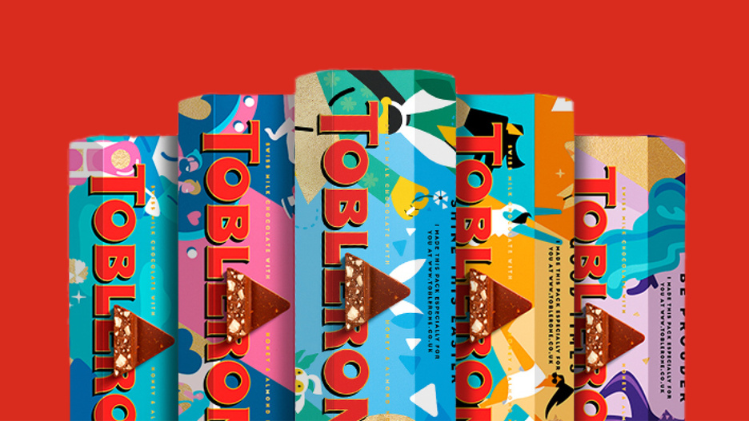 CORPORATE DISCOUNTS
£0 < Order < £999, Discount of 7.5%
£1000 < Order < £4999, Discount of 10%
£5000 < Order < £9999, Discount of 15%
Order > £10000, Discount of 20%